[Previous]
[1]
[2]
[3]
Page 4
[5]
[6]
[7]
[8]
[Next]
Sometimes a used RV can be a great buy. Used RVs already suffered the brunt of depreciation and many are only lightly used at an affordable price. On the other hand a used RV could be a disaster if you don't know what to look for. In this RV buying video Mark Polk with RV Education 101 offers some useful tips for buying a used RV.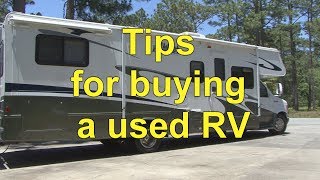 ---
All about painting an RV in and out while talking about RV flooring options and choosing what to remodel your RV with.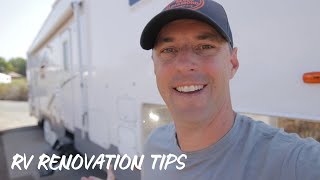 ---
Eternabond tape CAN be removed if necessary. RVwithTito does a demonstration of the easiest and quickest way he has found to remove eternabond tape from an RV roof.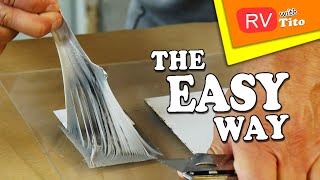 ---
Check out this great RV Renovation! Very impressive.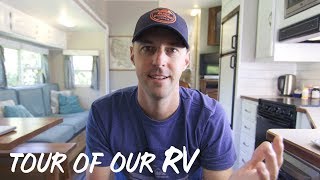 ---
RV furniture upgrades. New sofa, new recliners and a small 38 inch ottoman.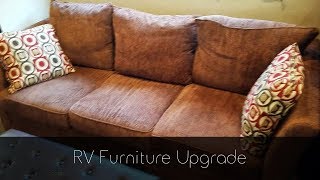 ---
What tha....?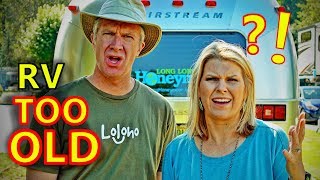 ---
Good information on the care and maintenance of your RV!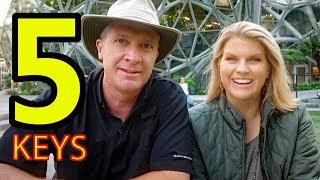 ---
Kala & Erik are full time travelers living in an RV and traveling across the country. Here are a few tips that Kala has found to keep things organized while on the road.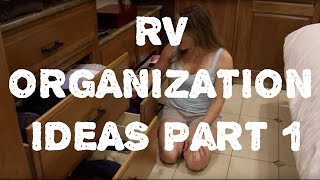 ---
Extending RV battery life is not difficult, it just requires basic care and maintenance. A discussion of 10 battery tips to help extend the life of your RV lead acid batteries.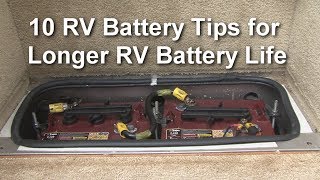 ---
Tito successfully completed the delamination repair on his 11 year old RV. Here are his top tips and tricks he learned that may help you with your delamination repair.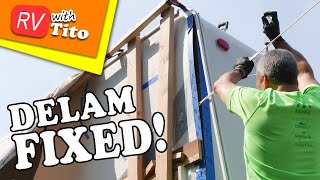 ---
[Previous]
[1]
[2]
[3]
Page 4
[5]
[6]
[7]
[8]
[Next]