Page 1
[2]
[3]
[4]
[5]
[6]
[7]
[8]
[9]
[10]
[Next]
RVing can be an amazing thing, but when you break down in the path of a hurricane on a holiday weekend it can become very difficult. Problems in the RV happen and are usually not that bad but when you start compounding and stacking RV problems under a time crunch, that is a different story. Hurricane Dorian was a crazy storm and caused a massive amount of damage in the Bahamas and threatened a majority of the east coast of the U.S.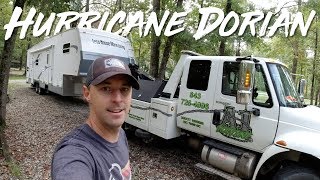 ---
Check out our new RV Tow Car. It's a 2015 KIA Soul. We are ready to get a tow package to takes this dude on trips. Check back for updates!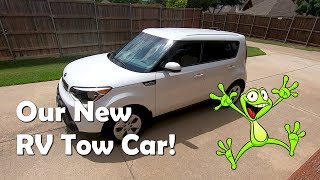 ---
Are your automatic RV steps stuck or making a loud noise? A bad step motor or gear linkage unit could be the problem. In this video I'll show you how the Kwikee automatic RV step works and how easy it is to REPLACE THE GEAR ASSEMBLY OR MOTOR YOURSELF.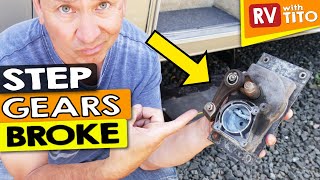 ---
Jenna & Nabil spent one year renovating a 1971 fiberglass vintage trailer with pop-top! The end result is sleek and adorable.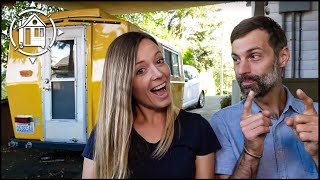 ---
Monitoring your RV Batteries is a must if you use your RV off grid, but battery monitors can be very expensive. See a small list of budget RV Battery monitors that will fit whatever size system you have or are planning and will be a big upgrade to a voltage based monitor.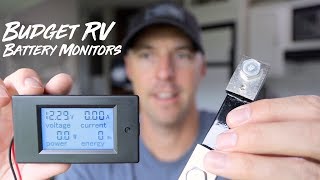 ---
TESTING and REVIEW of the NEW weboost DRIVE X RV mobile cell phone booster for your RV, motorhome, camper van, or trailer. This video will show what improvements have been made since its predecessor the Drive 4G-X RV.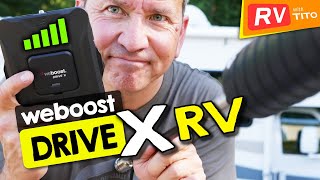 ---
Part 2 of our first trip. We were on our way to AirVenture in Oshkosh and stopped at the Des Moines State Capital to do some sight seeing and get some shoots. Check out the central towering dome, which is constructed of iron and brick and covered with thin sheets of pure 23-carat gold!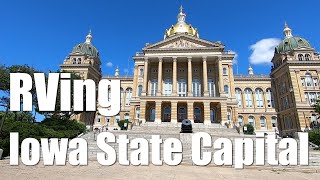 ---
Here's how Brian uses SOLAR on their RV to generate power when off-the-grid. This tour of our entire off-grid solar system installation shows how he generates up to 750 watts of power with flexible solar panels to charge their AGM batteries and use an inverter to provide AC power to the entire RV.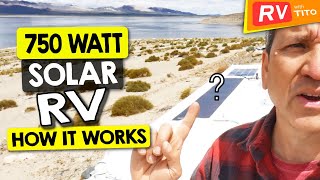 ---
Finally, after renovating the interior of our 2005 Coachmen Santara RV, we made our first trip. We were on our way to AirVenture in Oshkosh and stopped at Sleepy Hollow. We loved it so much, we extended our stay. (my wife even caught a bass!)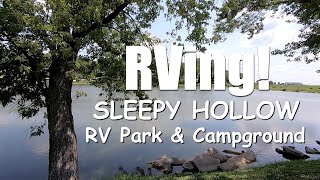 ---
You never know when your RV roof might get a puncture or tear in the RV roofing material. In this RV how to video Mark Polk with RV Education 101 demonstrates how to properly repair a punctured or damaged RV roof.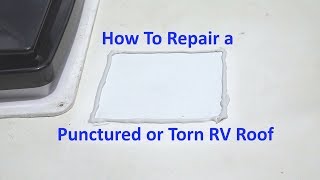 ---
Page 1
[2]
[3]
[4]
[5]
[6]
[7]
[8]
[9]
[10]
[Next]